Vintage Linen and Lace Doily, Round Table Topper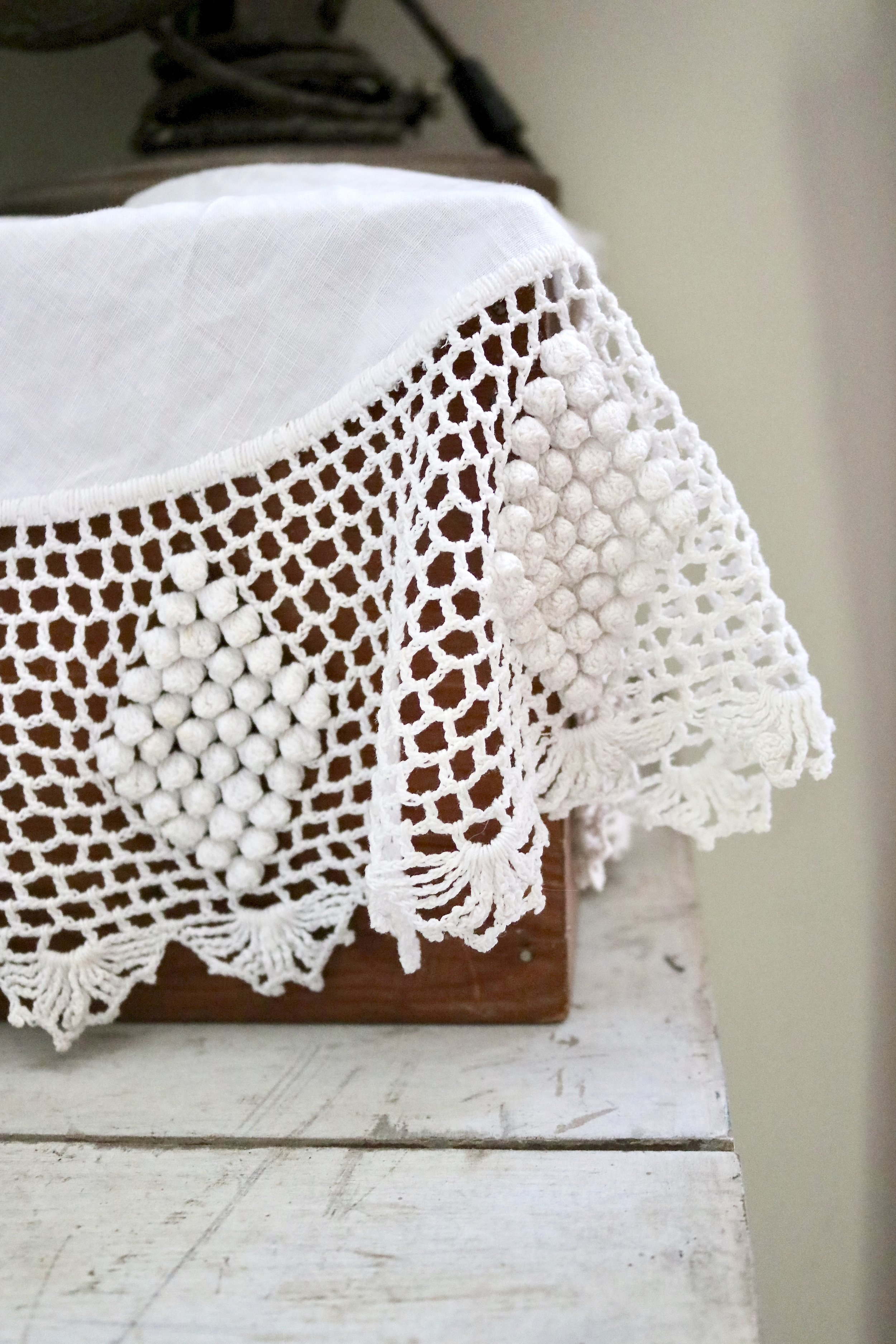 Vintage Linen and Lace Doily, Round Table Topper
This vintage linen and lace doily is perfect for the top of a round table. With a linen center, the outside edge has been crocheted all the way around with a unique lace. The lace is mostly made with a standard crochet chain creating a sort of grid pattern but the very outside edge has a sort of scalloped pattern also made with a crocheted chain and on the main piece of lace there is a pattern of diamonds made up of crocheted knots.
There is some staining to this vintage piece but it is in otherwise good condition with no tears or rips.
The linen center of this piece is approximately 14 inches in diameter but including the lace it is about 23 inches all the way across.