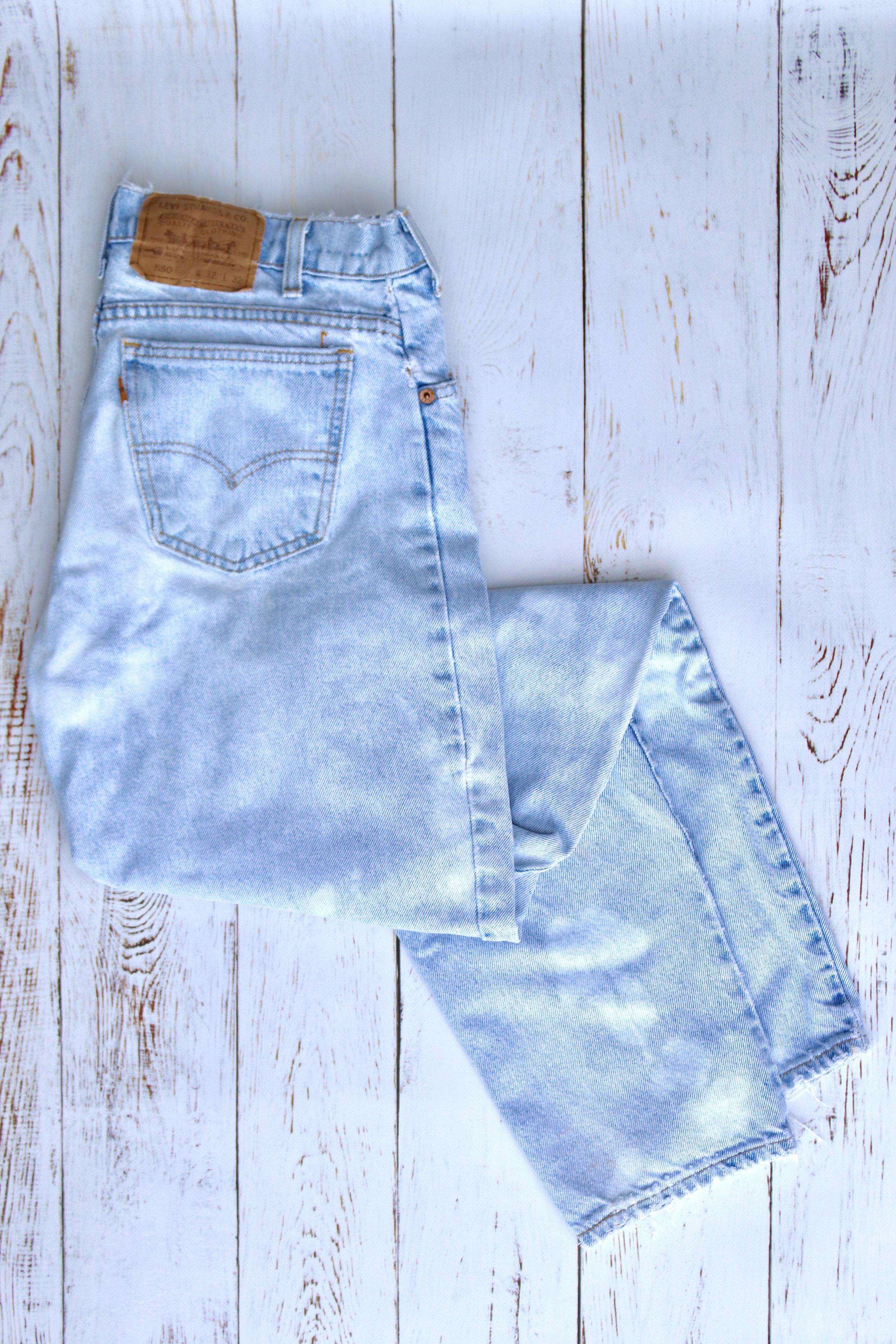 Vintage Levi's
This pair of vintage Levis have a fabulous wear to them. They are missing the cap on the front button but the button still works and the zipper moves smoothly. There aren't any holes though there is wear along the cuffs of the pants, around the top of the jeans and other various places along the seams.
The jeans have already have a light wash to them but there are splotches throughout the front and back that are even lighter. They may be from bleach or something similar or it may have been an original acid wash.
The traditional leather Levi's tag on the back says:
Levi Strauss & Co.
Original Riveted
Quality Clothing
550 W 32 L 32
At about the hips, at the level of the bottom of the zipper, measures approximately 41 inches.
There are a few spots on one of the legs that are a little darker than the rest of the jeans but they aren't very noticeable.
The tag on the inside is only partially legible because of the wear. My best guess:
On the front:
02-G4 A
100% Cotton
W32 L32
918 021014-5
40550=0234
Cut 430 54398
Made in Puerto Rico
On the back:
Machine Wash Hot
Normal Cycle
Tumble Dry
?
?? Colors
Color May
Transfer When
New Wash Before
Wearing
WPL 423