Vintage Fur Wrap, Fur Stole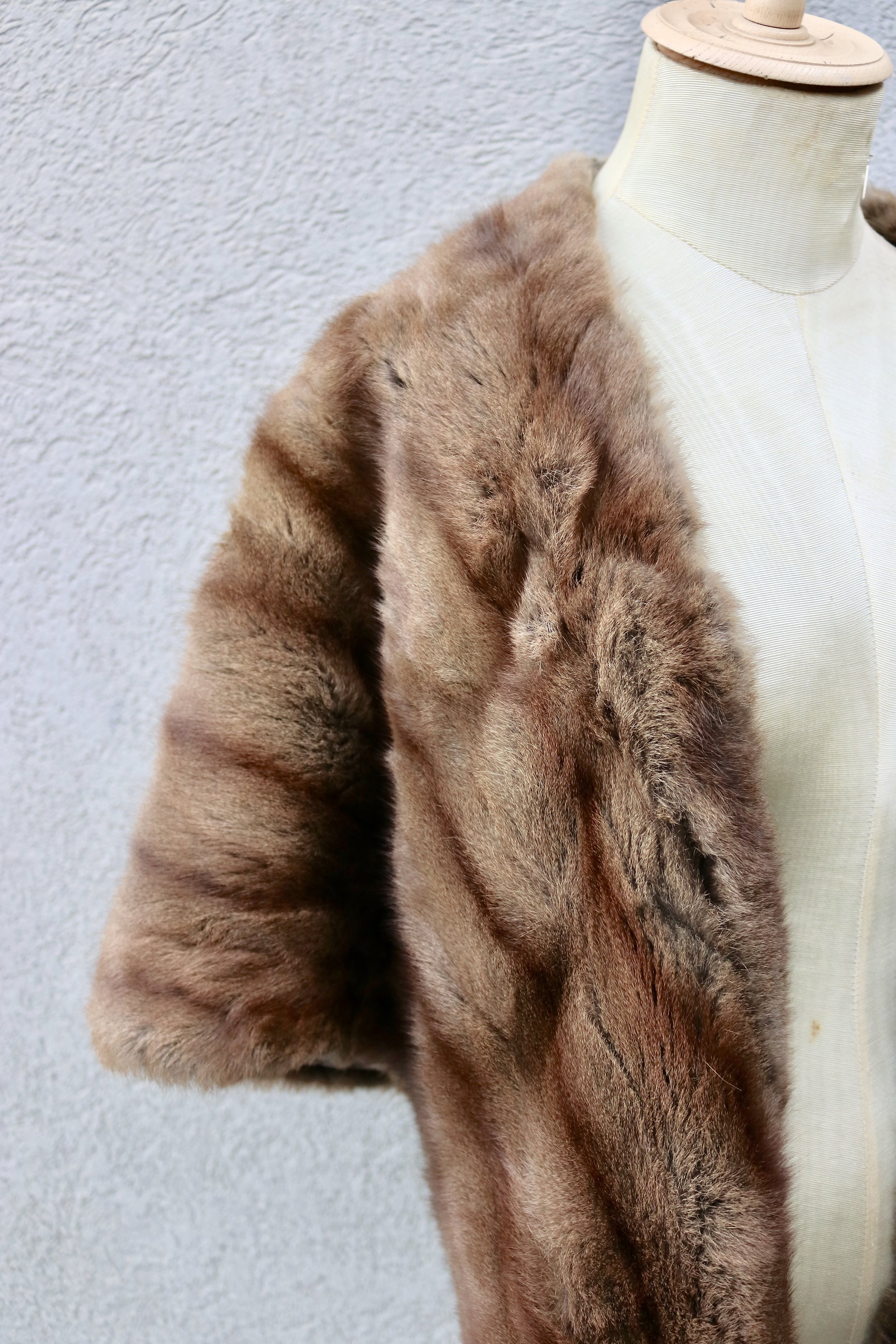 Vintage Fur Wrap, Fur Stole
This beautiful wrap is classic in color and style. It is designed to wrap around the back and hang over the shoulders and down the front. There is no tag on it but the style should fit most sizes (though please reference measurements below).
The soft fur is a two-toned brown with stripes running lengthwise across the wrap. The inside of the wrap is a beautiful grey silk with a cornucopia and flowers pattern printed on it. On the inside of the wrap has a triangular pocket on each side though one is coming off and both could probably use some reinforcement.
The wrap as a whole appears to have been sewn entirely by hand. It is very well made. There are a few stains on the inside and there is definitely some wear at the back of the neck. Please reference photos.
Approximate measurements:
6 feet from front corner up around the neck and back down.
Because there are no tags it is not possible to type the fur or lining as any particular material.