Vintage Leather Fringe Jacket, Suede Jacket, Rancher Leather Jacket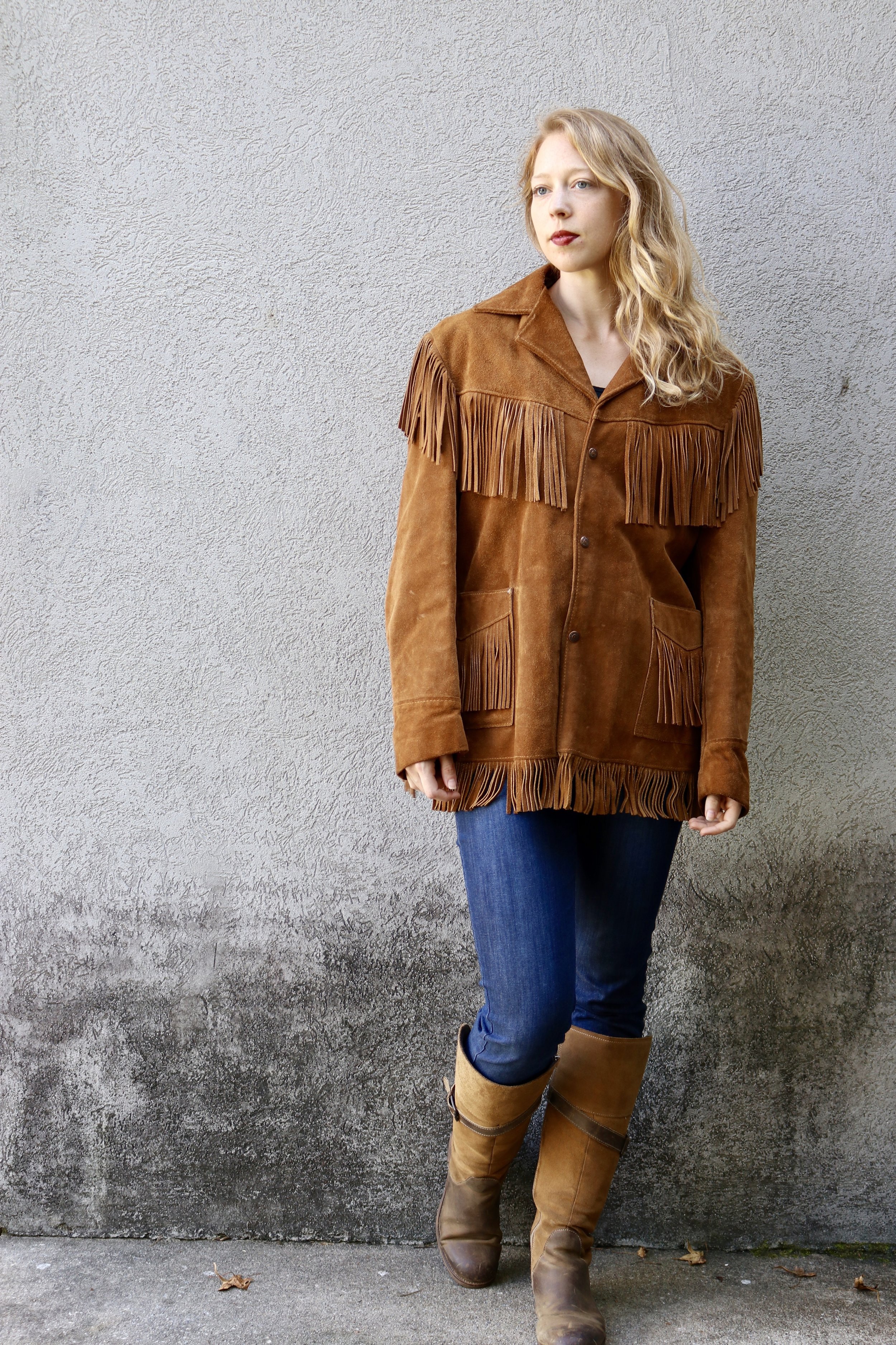 Vintage Leather Fringe Jacket, Suede Jacket, Rancher Leather Jacket
This vintage leather jacket is in pristine condition! It is decorated with fringe down the back of each arm, across the middle of the back and around and across the chest, around the entire bottom, and along the bottom of each pocket on the front.
The jacket is lined with a grey, probably polyester, satin, in great shape with no visible rips or staining.
It was likely originally intended as a men's coat but it is pretty unisex in style.
It snaps up the front with 3 heavy-duty snaps that say "Schott".
The tag says:
"RANCHER
Authentic Western Styling
by Schott N.Y.C."
Cleaning instructions are as follows:
"Leather Clean Only
By Suede and Leather Experts
.........OR.......
Send or Bring To:
Leathercraft Process of America"
The tag indicates that it's a size "44" and lying flat it measures approximately:
Shoulder to shoulder: 19.25 inches
Back of neck to bottom (not including fringe): 29 inches
Shoulder (at fringe) to cuff: 26 inches
Chest: 17 inches
Armpit to bottom (not including fringe): 16 inches
The fringe adds about 2.75 inches to the bottom of the jacket.
The fringe is about 5.5 inches around the top at the chest/back and along the arms.
If you'd like any other specific measurements feel free to message me.