Gold Rimmed Cordial Glasses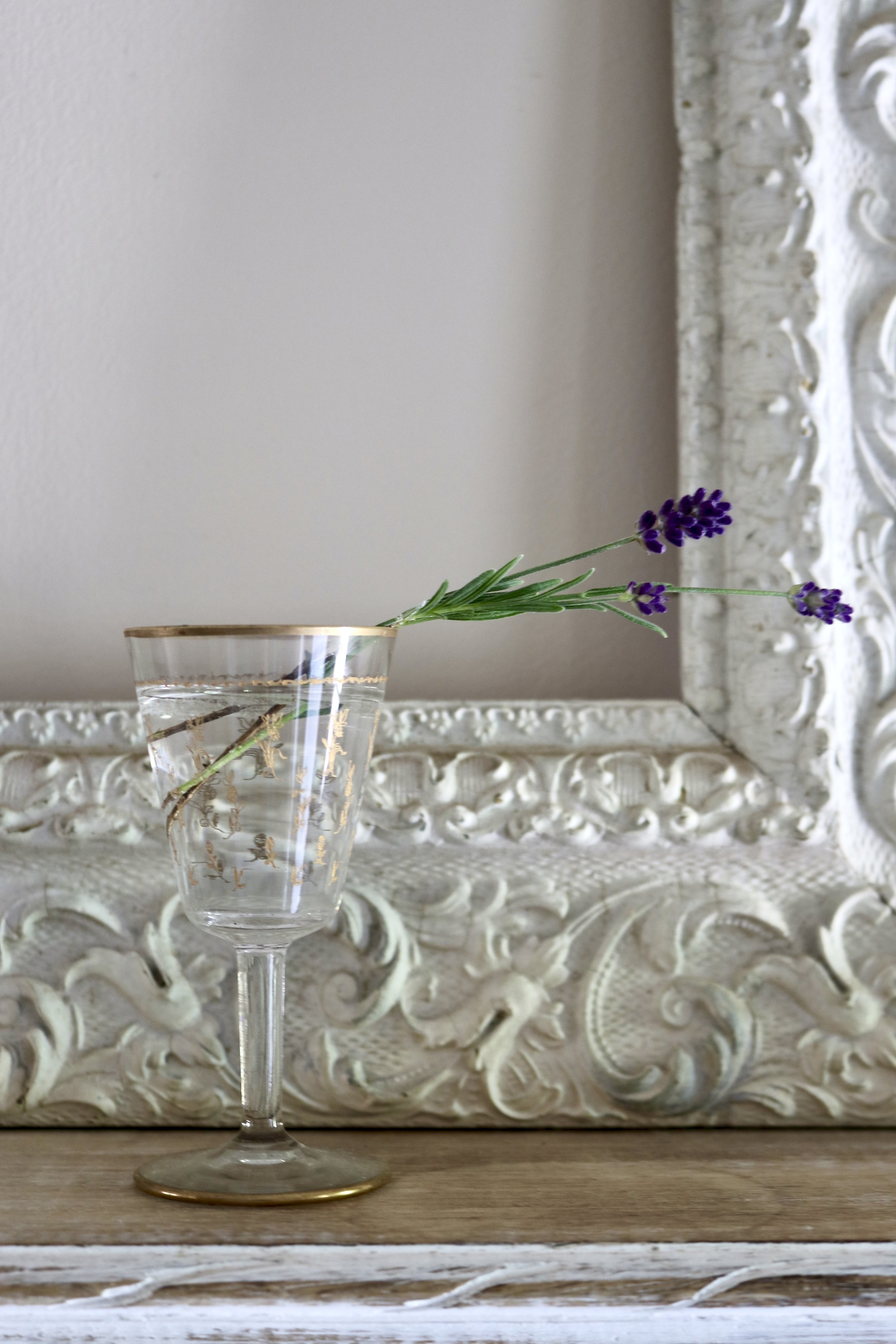 Gold Rimmed Cordial Glasses
This adorable set of vintage cordial glasses has gold detailing around the rim of each glass and a pattern of little gold flowers with leaves all around the glass. The straight sides come to a little round at the bottom and a stem extends to the foot that also has a gold rim around the edge.
These glasses could certainly be used exclusively for special occasions, they're lovely! But they could also be repurposed as little bud vases and would look lovely as a set, styled down the center of a table or on a mantle.
Each glass is approximately 4.5 inches tall.
This set includes 5 cordial glasses.
Please keep in mind that these glasses are cleaned to the best of my ability but they are vintage items. Staining or discoloration may be found on vintage items. I will always do my best to photograph and detail any defects but may not be able to capture every aspect of a vintage item.