Leather Belt with Colt Revolvers Brass Buckle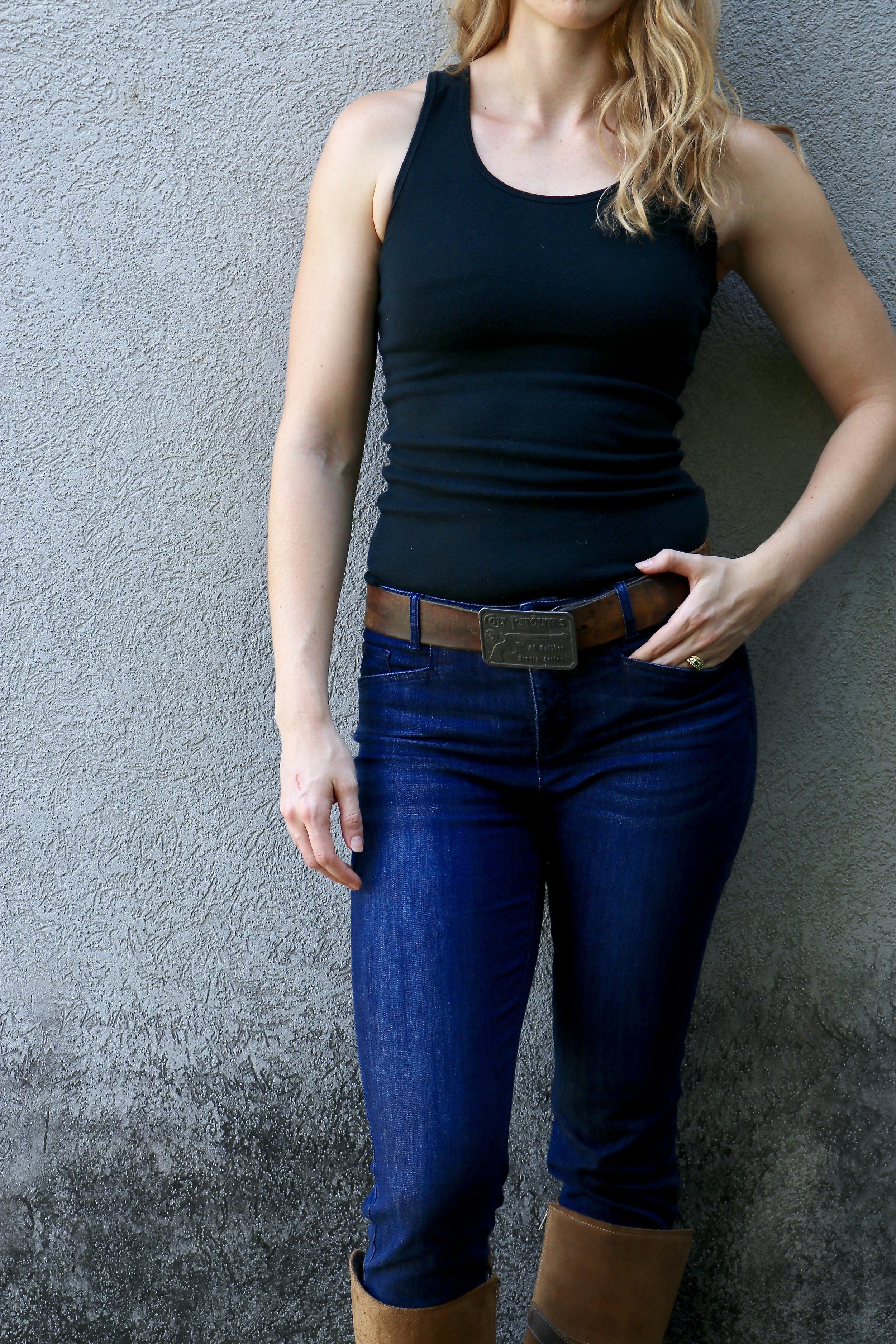 Leather Belt with Colt Revolvers Brass Buckle
This fabulous belt is perfect for the vintage or western lover. The belt itself is leather with a brass buckle advertising Colt Revolvers with a hook on the back to fit into the holes to secure it.
The buckle on the belt says:
COLT REVOLVERS
.45 Caliber
Single Action
It also has an image of the revolver and a little Colt symbol. The words and image and trim around the edge are all raised
There is a tooled motif on the belt near the in three spots - near the holes, near the buckle, and in the middle of the back, though they are all faded and the one in the back is particularly weathered. There's a tree with maybe a river boat - I'm not entirely sure.
The belt appears to be a nice, thick, solid leather and the buckle appears to be solid brass though neither of these materials is indicated on the belt itself.
The belt measures approximately 39 1/2 inches long X 1 5/8 inches wide.
There are 5 holes in the belt plus an additional one that was added. It's not super noticeable but it is there and it is big enough for the buckle to clip into.
The buckle specifically measures approximately 3 1/2 inches long X 2 5/16 inches wide.