White Wedding Dress Hanger, White Lace Hanger, Padded Bridal Hanger with Lace, Lace Wedding Hanger, Ivory Bride Hanger, White Bridal Hanger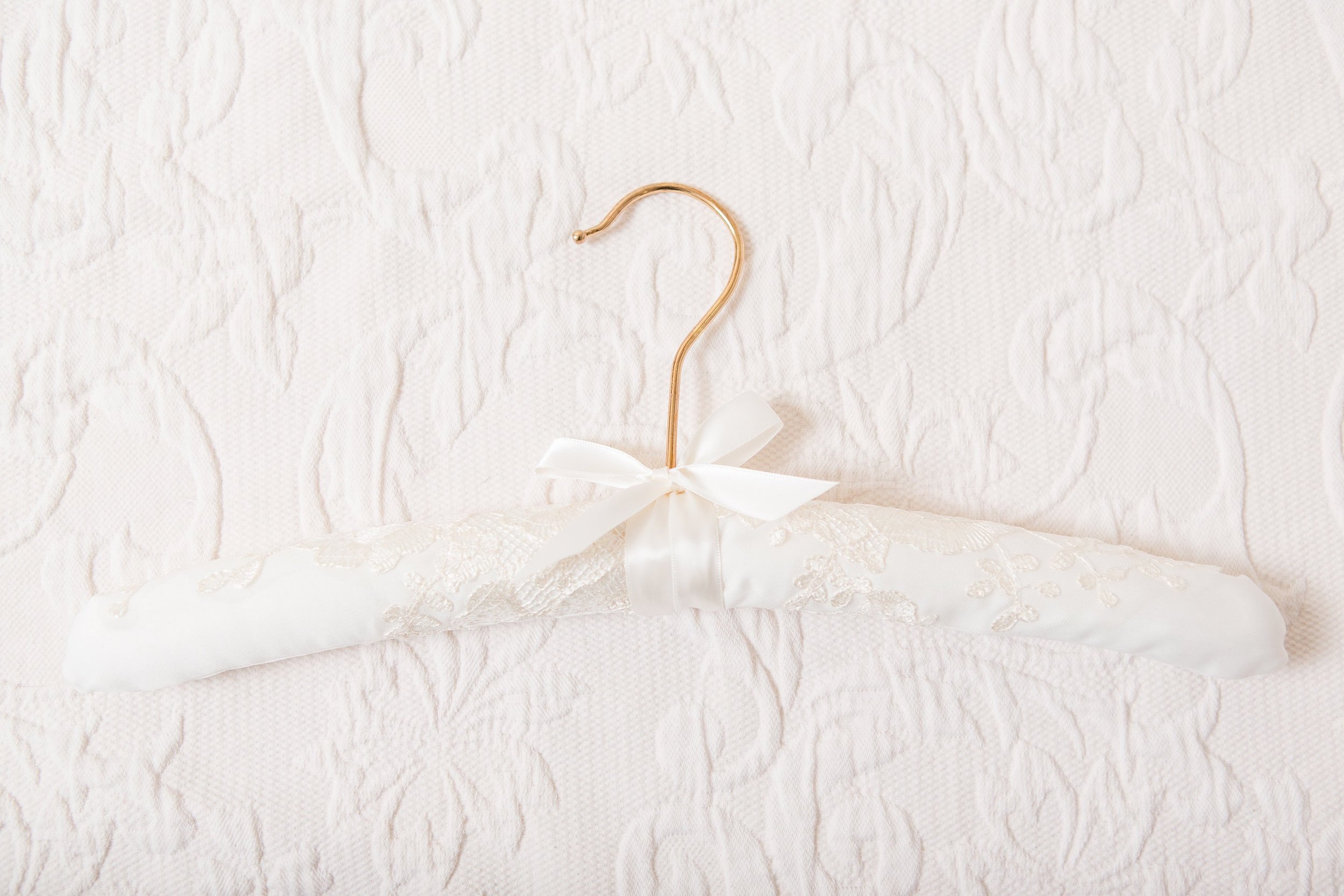 White Wedding Dress Hanger, White Lace Hanger, Padded Bridal Hanger with Lace, Lace Wedding Hanger, Ivory Bride Hanger, White Bridal Hanger
Each of these beautiful white wedding dress hangers is handmade with a lightly sequined lace to add just the perfect amount of glam to your padded bridal hanger! Several different styles provide options depending on how much lace is needed to accentuate your beautiful dress! Each hanger comes on a gold hook and is made of an ivory satin with an ivory lace overlay accented with clear sequins that gently catch the light and is tied up at the center with an antique-white satin bow.

Style A provides a simple floral lace overlay.

Style B has a tighter pattern, closer to the hook, with scalloped edges.

Style C has more lace than the first with the floral lace overlay extending further to each end of the hanger and wrapping further around each padded hanger.



Each hanger is approximately 15" from end to end.

These beautiful hangers can be customized! If you're interested in having a hanger made to specifically match the gown you're wearing on your special day, contact me and we can make you a custom hanger!



If you're interested in a WHOLESALE order, please message me for qualities available as my entire inventory may not be listed.