Wedding Dress Hanger with Beaded Lace, Bridal Hanger, White Wedding Hanger, Bride Hanger, Champagne Wedding Hanger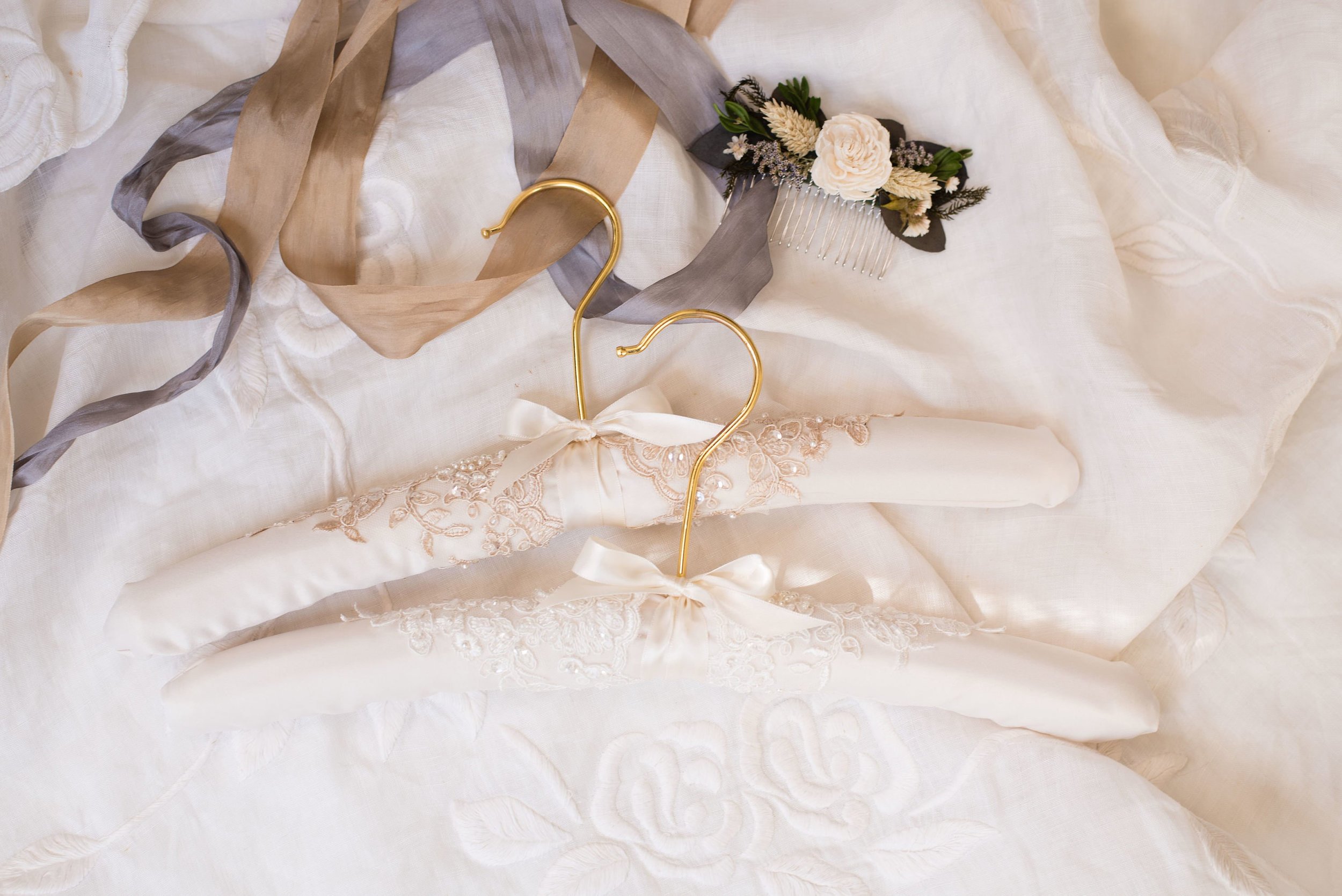 Wedding Dress Hanger with Beaded Lace, Bridal Hanger, White Wedding Hanger, Bride Hanger, Champagne Wedding Hanger
This gorgeous, beaded wedding dress hanger comes with either ivory or champagne lace. Both laces are beaded with mini pearly and clear beads and sequins to give it just the right amount of shine to accent your own beautiful bridal gown.

Champagne satin is also available with white lace upon request.

Though there are lots of different ribbon colors available (and others may be available upon request), antique white is recommended with the champagne lace and is what is pictured on both hangers.

Each hanger is approximately 15" from end to end.

These beautiful hangers can be customized! If you're interested in having a hanger made to specifically match the gown you're wearing on your special day, contact me and we can make you a custom hanger!



If you're interested in a WHOLESALE order, please message me for qualities available as my entire inventory may not be listed.