Groom Hanger, Groom Wedding Hanger, Black Hanger, Groom Gift, Groomsman Hanger, Wedding Hanger, Groomsman Gifts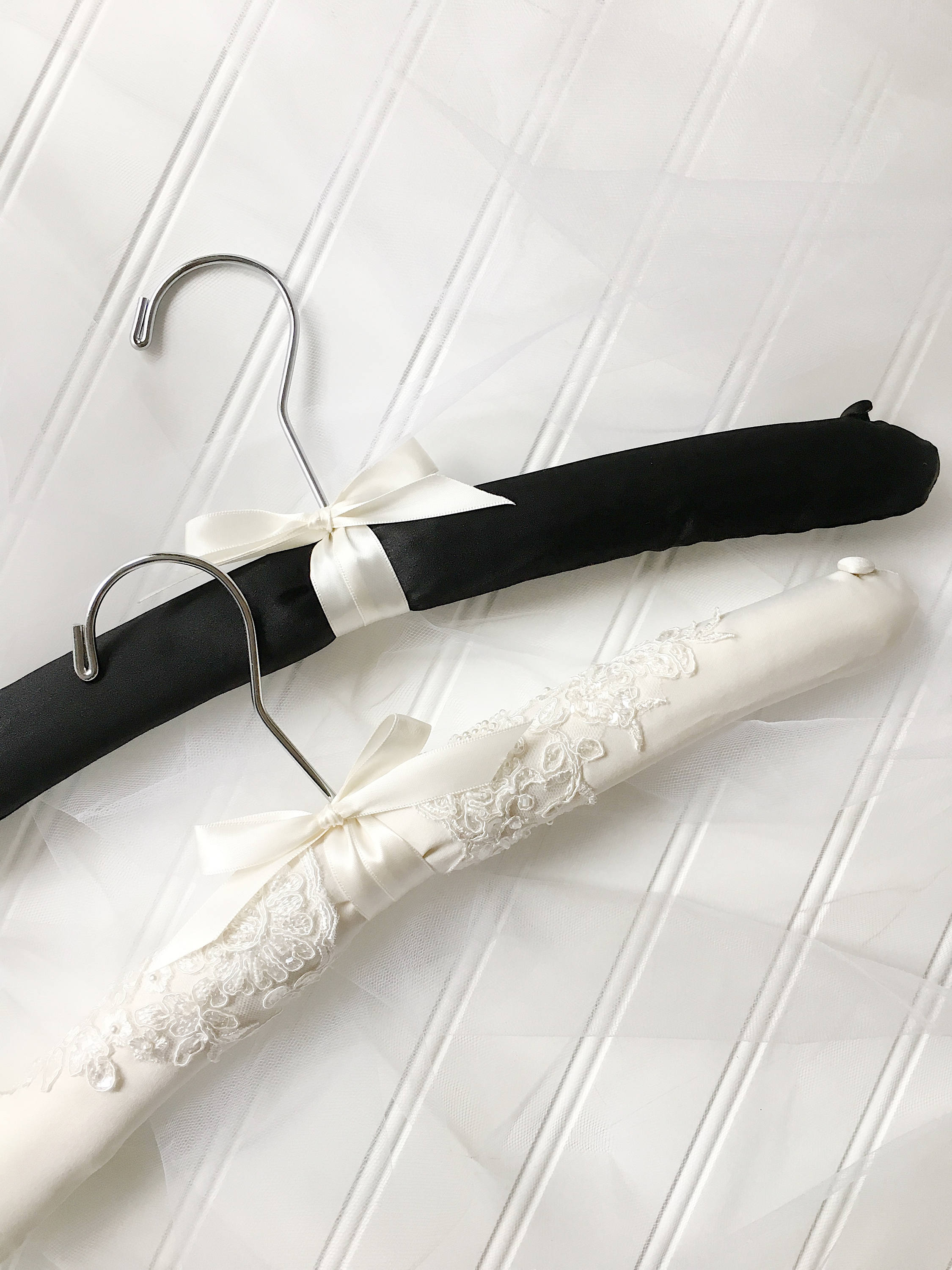 Groom Hanger, Groom Wedding Hanger, Black Hanger, Groom Gift, Groomsman Hanger, Wedding Hanger, Groomsman Gifts
This black satin hanger is the perfect groom gift to compliment the bride's wedding hanger. It is made of a padded hanger with silver hook (though gold is available upon request). Anti-slip buttons do not come standard with this hanger though they may be available upon request. The center of the hanger is tied up with an antique-white (pictured) or black satin ribbon.

Each hanger is approximately 15" from end to end.

Though there are lots of wedding dress hangers available in the shop, the one pictured here is available at this link:
www.etsy.com/listing/575647230/wedding-dress-hanger-with-beaded-lace


These hangers can be customized! If you're interested in having a hanger made to specifically match the tux or gown you're wearing on your special day, contact me and we can make you a custom hanger!



If you're interested in a WHOLESALE order, please message me for qualities available as my entire inventory may not be listed.