Burgundy Velvet Hanger, Wedding Dress Hangers, Bridal Hanger, Bridal Dress Hanger, Bridal Gift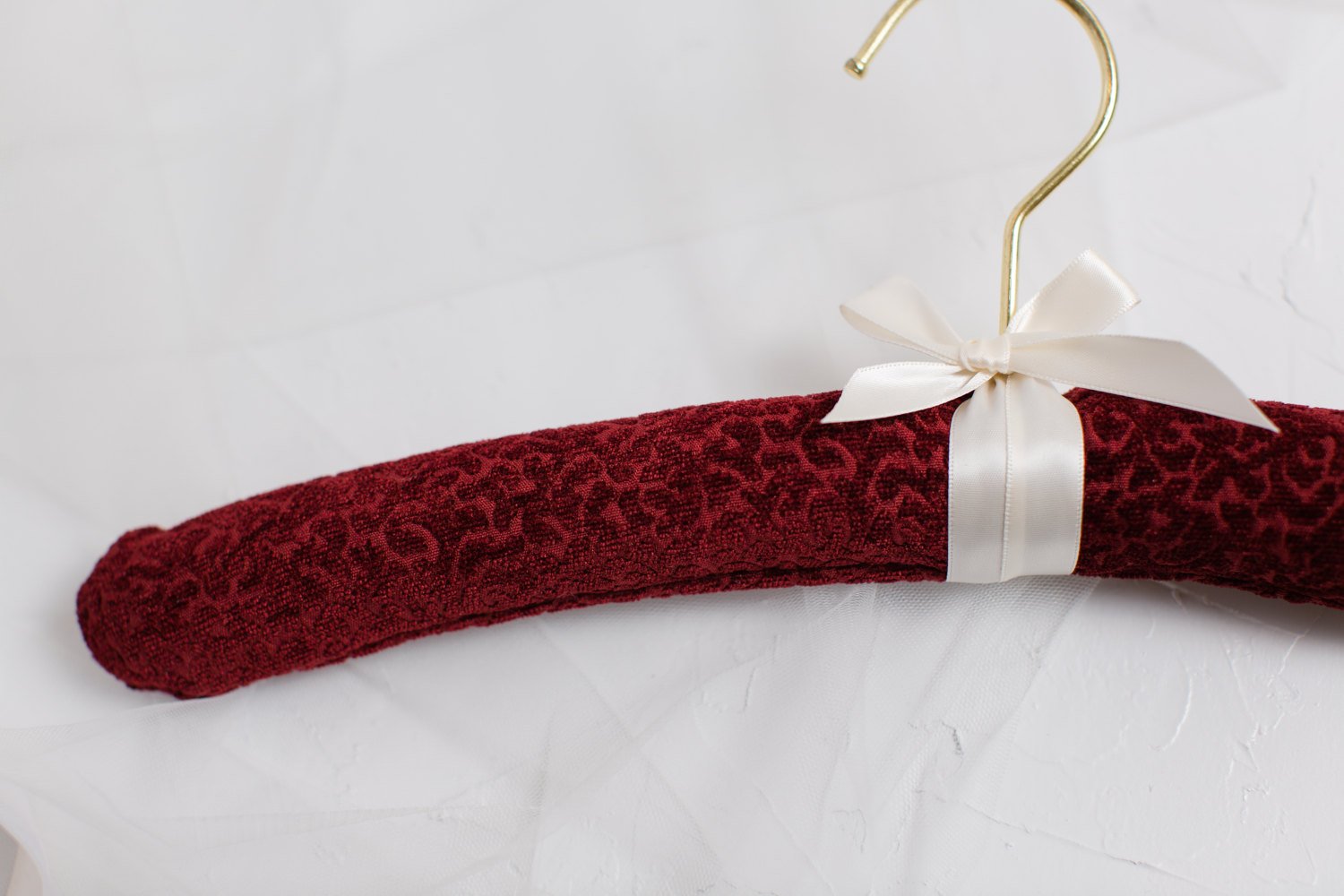 Burgundy Velvet Hanger, Wedding Dress Hangers, Bridal Hanger, Bridal Dress Hanger, Bridal Gift
This special padded hanger is made from a beautifully patterned velvety burgundy tapestry fabric. It is a beautiful deep wine color, elegant and rich in style and feel. The patterned fabric swirls around the hanger, which is tied up in the center with a beautiful antique-white-colored ribbon.

Each hanger is approximately 15" from end to end.

These unique, individual, handmade hangers are made from minimum 50% vintage and repurposed fabrics. This means fabrics, lace, or ribbons that would likely otherwise have ended up in a landfill. Please keep this in mind as some fabrics may have slight variation in color.


These beautiful hangers can be customized! If you're interested in having a hanger made to specifically match the gown you're wearing on your special day, contact me and we can make you a custom hanger! Also, if you're interested in purchasing more than one hanger, for an entire bridal party for example, feel free to message me about any specials or discounts that may be applicable. If you would like to purchase multiple hangers and need more than the quantity currently available on the listing, ask to see if perhaps it is possible to have more made. The answer may very well be yes!


If you're interested in a wholesale order, please message me for qualities available as my entire inventory may not be listed.