Blue Hanger, Navy Blue Cushioned Wedding Dress Hanger, Vintage Inspired Padded Wedding Dress Hanger, Something Blue, Navy Blue Wedding Decor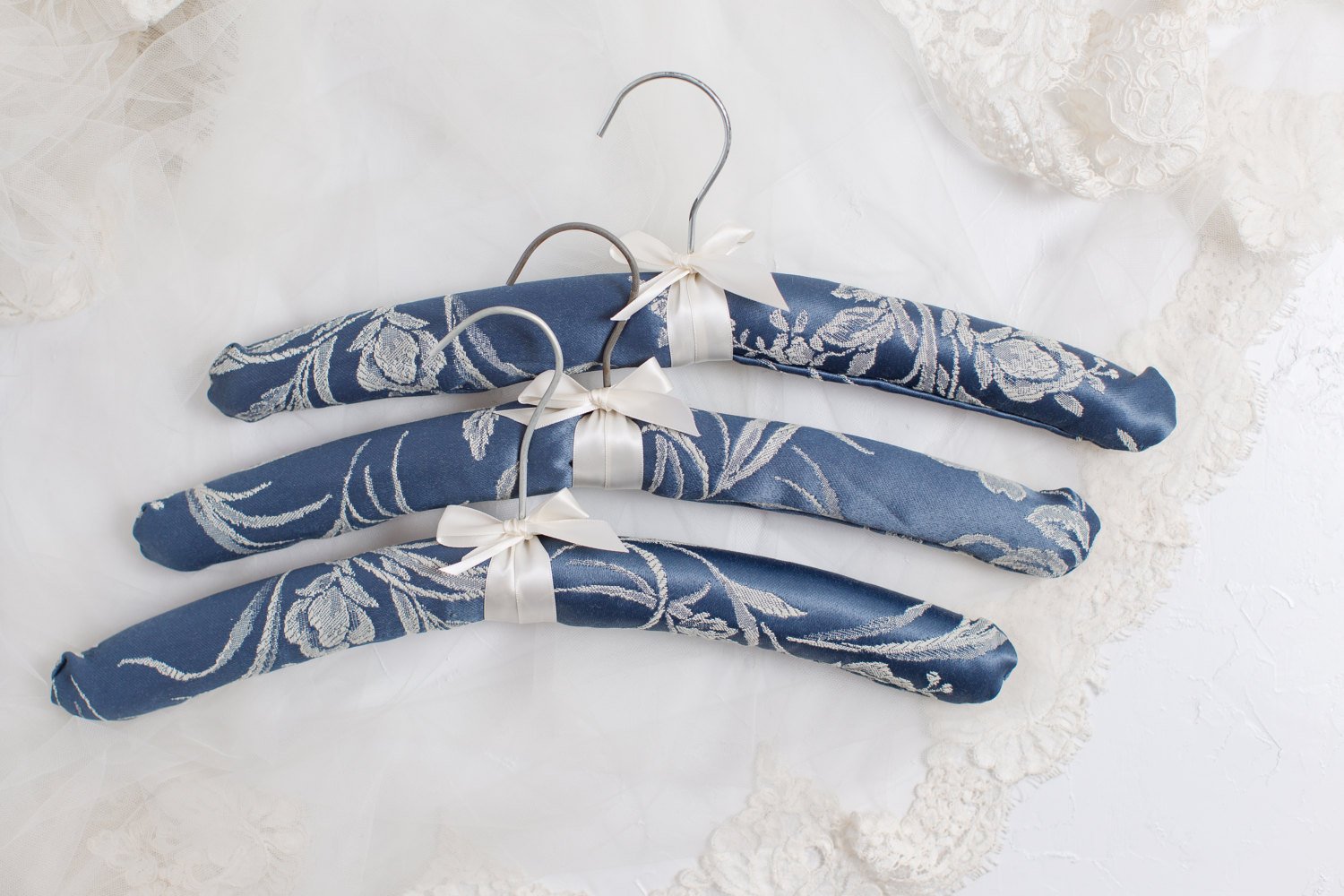 Blue Hanger, Navy Blue Cushioned Wedding Dress Hanger, Vintage Inspired Padded Wedding Dress Hanger, Something Blue, Navy Blue Wedding Decor
This padded bridal hanger is made from a repurposed, vintage cushioned hanger and blue floral tapestry fabric to create the perfect "something blue" heirloom for the bride to display her dress on. Every bride wants a beautiful picture of her wedding dress and better a unique hanger than a cheap plastic one! A hanger like this is also a good idea for wedding photographers to have on hand to use for their brides. The fabric used on this hanger is is a heavier weight vintage fabric and, blue, with flowers and leaves and the ribbon is a new antique-white ribbon.

These unique, individual, handmade hangers are made from minimum 75% vintage and/or repurposed fabrics. This means fabrics, lace, or ribbons that would likely otherwise have ended up in a landfill. Please keep this in mind as some fabrics may have slight variation in color.


These beautiful hangers can be customized! If you're interested in having a hanger made to specifically match the gown you're wearing on your special day, contact me and we can make you a custom hanger!



If you're interested in a WHOLESALE order, please message me for qualities available as my entire inventory may not be listed.