Wedding Dress Hangers, Vintage Inspired Bridal Hanger, Something Blue Dress Hanger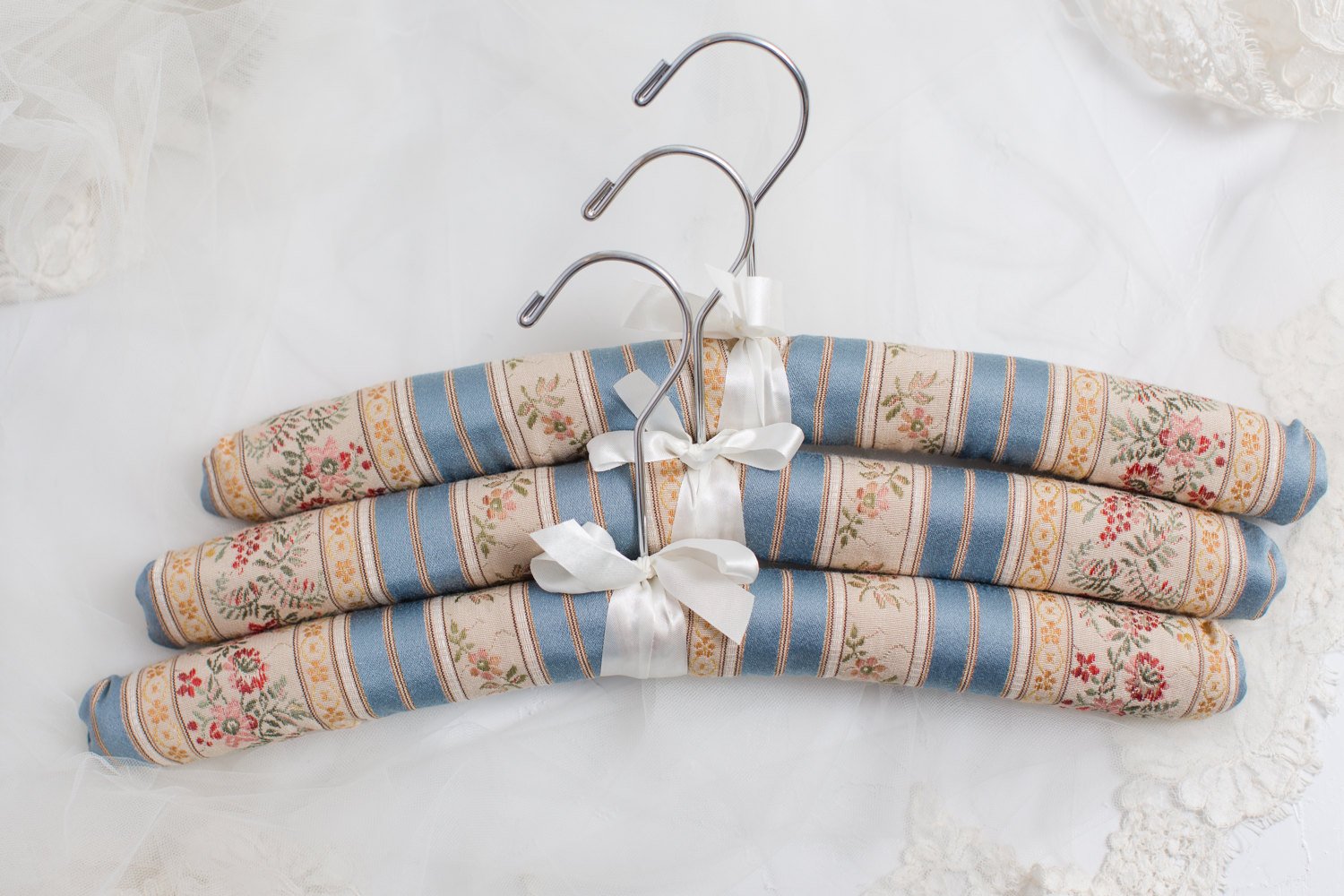 Wedding Dress Hangers, Vintage Inspired Bridal Hanger, Something Blue Dress Hanger
These padded cushioned hangers are intended for use for wedding dresses or bridesmaid dresses but also carry over into logical usefulness on a daily basis. These hangers are covered in this beautiful blue and floral repurposed fabric that give them a unique, one-of-a-kind aspect! The blue fabric give the bride an excuse to use it as the "something blue" part of her day. The repurposed fabric gives the hangers a wonderful vintage feel.

There is an optional addition of buttons on either end of the hangers to help keep dress straps from slipping (+$2).

Each hanger is approximately 15" from end to end.

These unique, individual, handmade hangers are made from minimum 75% vintage and repurposed fabrics. This means fabrics, lace, or ribbons that would likely otherwise have ended up in a landfill. Please keep this in mind as some fabrics may have slight variation in color.


These beautiful hangers can be customized! If you're interested in having a hanger made to specifically match the gown you're wearing on your special day, contact me and we can make you a custom hanger!



If you're interested in a WHOLESALE order, please message me for qualities available as my entire inventory may not be listed.